INNOKIN ENDURA APEX 3ML POD KIT
Phone Orders we Ship our Products Worldwide
+30 2310 286008
Innokin Endura Apex 3ml Pod Kit | Start at the apex

With premium construction, precise control and the brand new T20S mesh coil, Endura Apex is the next evolution of kit for new users.
Start at the apex.
New mesh coil

The new T20S mesh coil offers better flavor and more vapor compared to previous T20S coils. Experience the true potential of your favorite flavorshots.
Easy filling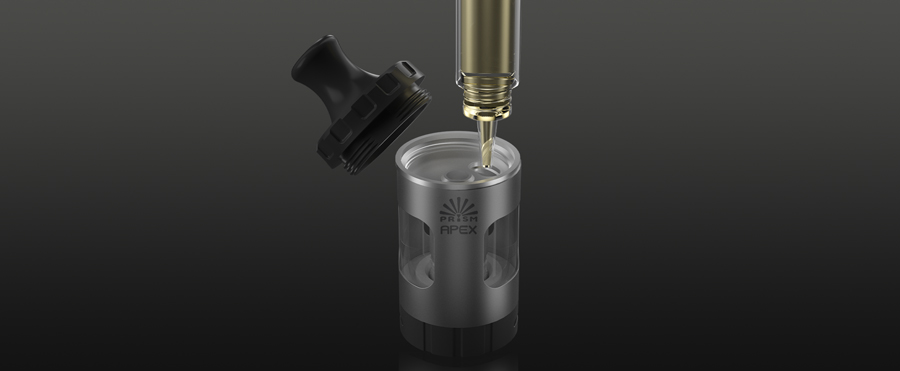 The simple top-fill system allows you to refill without spillage.
Adjustable power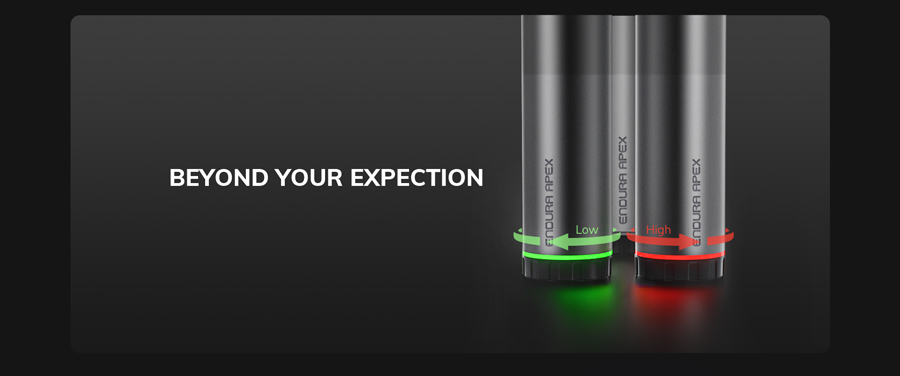 Turn the cap located at the bottom and select one of the two power levels distinguished by a red and green LED light. Whether you want a calm and steady experience (red indicator light), or something even more intense (green indicator light), the Endura Apex will cover your needs.
Precised airflow control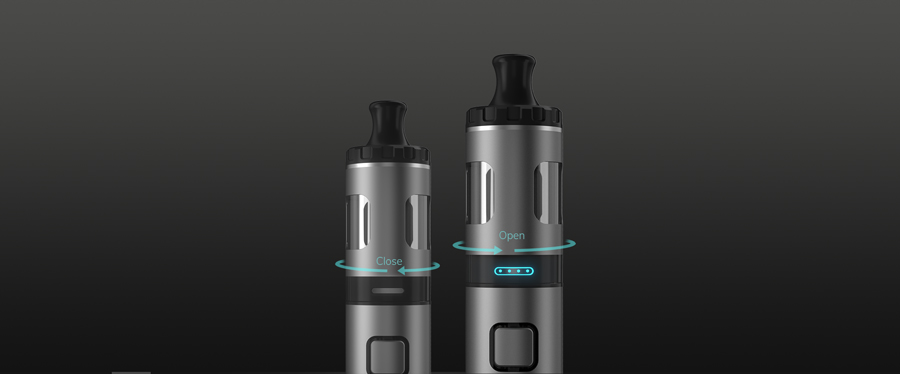 The precised airflow system gives you the choice for the best MTL experience, from the tight experience of an industrial cigarette, to settings that produce more vapor.
Long-lasting battery

Powered by a built-in 1800mAh battery, the Endura Apex gives you all-day use on a single charge.
Using Type-C cable from Innokin offers you efficient and fast charging, avoiding any short circuits.
6 Amazing colors
The new finish on our devices gives you the impression that you are touching satin, thus making the 6 shades even more intense and beautiful.

Characteristics
Dimensions: 22mm x 134.2mm (atomizer not included)
Colors: Grey / Black / Green / Blue / Purple / Pink
Battery: 1800mAh/ 3.7V 6.66Wh
Minimum/Maximum power: 14.5W~16.5W
Minimum/Maximum voltage: 3.60~3.85V
Coil range: 0.8Ω~3.5Ω
Material: Zinc alloy
Charging: 5A
Atomizer dimensions: 22mm x 55.5mm
Tank capacity: 3ml
Coil material: KAL
Compatible coils: Τ20S coils
Package content
1 x Endura Apex Kit 0.9ohm
1 x spare Prism S 0.8ohm coil
1 x spare O Ring
1 x Type-C cable
1 x User guide